Welcome to SeekingSitters
Orlando - North
Local Contact: 918.749.3588
24 hour contact: 1(888)41 SITTER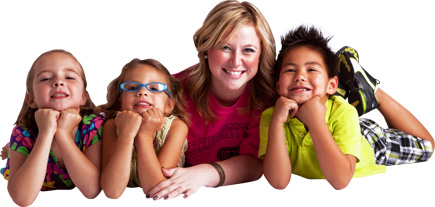 Client Testimonials
We were so pleased to have Cami babysit for the first time on Friday. She was extremely thorough going over John's evening routine and all other odds and ends before we headed out or date night. She is so calm, cool, collected and has a great sense of humor! John had no problem warming up to her making it super easy for us to say our goodbyes and head out the door. She was even kind enough to send a text to let me know everything was fine after we left. I am just so impressed to have yet ANOTHER babysitter help make this process PAINLESS so I could enjoy some time out of the house with my husband. Thanks again for everything, Dina
Dina,Winter Park, Florida
Hey!!! Mellisa B. was so great! McLane absolutely loved her!!!! McLane honestly did not care that we were leaving! They bonded instantly! McLane just kept looking at us like, "Geez, Mom & Dad! Get out of here already!". Also Mellisa had to feed her lunch and dinner. McLane usually won't eat much if Walter and I are not there. But she ate all her lunch, dinner, and snacks!!! Hang onto Mellisa B., she is great!! Your service is great!!! Love, Nikki
Nikki Basso,Downtown Orlando
Jordan was awesome! My son John warmed up to Jordan right away. My husband was so amazed! Jordan sat right down on the floor with John and he was so happy to show her his favorite toys. So cute. Spending time getting Jordan up to speed (while trying to get ready and out the door) was also super easy. She has such a warm personality and is so patient that I think she calmed me down a bit before we left. :) Another awesome SeekingSitters experience! -Dina
Dina,Winter Park
Felicia did a great job, and my wife really liked her. She was friendly, communicated well, the kids loved her. Thank you for listening to our childcare needs. Sam
Sam G,Orlando
We had another great experience with SeekingSitters Orlando! Melissa B was wonderful! She arrived a little early and was so patient with us as my husband and I scrambled to go over things with her and get out the door. We did have a little time to chat. Melissa is so sweet and it is nice to know she's working towards becoming a pediatric nurse. She really stepped right in and had no trouble taking John through his evening routine. John was so comfortable with Melissa when we left and he was sound asleep when we got home. It goes without saying; I'd like to upgrade our membership to monthly. Thanks again for making childcare so easy! Dina
Dina S,Winter Park
We had such a great first experience with Amanda and SeekingSitters! It was a breeze setting up the appointment and Amanda was just fantastic! Our son was really comfortable with her from the start and it was so easy getting situated with her before heading out for an early Valentine's brunch. Amanda was so thoughtful to send me text updates while we were out. We arrived home to an adorable Valentine's card our son made with Amanda. Even better he was fast asleep for his afternoon nap! I also really loved the fun times report card letting me know how the morning went. It truly was a treat know our little dude was in such good hands while my husband and I got out for a date. Thank you for a wonderful childcare experience, thank you!! -Dina
Dina S.,Winter Park, FL
Just had Amanda here today and she was AWESOME!!!! Came home to a clean house, the kids had tons of activities, and they even got schoolwork done! AND had made dinner and set the table. I could die. Thanks so much. Also have a date coming up in February. I'll add it to the calender soon. I will never go anywhere else for childcare!!!
Michelle S.,Orlando North
Our twins were born prematurely. We had to stay in the NICU for several weeks. With Winnie P., we were provided with around the clock help and the knowledge we needed to transition home. Staying at home with the twins was not a difficult transition. What we found so overwhelming was knowing we had to make a decision concerning childcare. My husband and I had to return to work within a few weeks. We found a daycare we were pleased with, however, our children require a great deal of special care due to several variables. Because of their size, we were concerned about germ exposure and how much attention they would receive. We also needed a detailed log of their feedings, alert/asleep times, diaper changes, "alarms" and more. We realized that no other high-end day care could provide what our newborns required. Our final decision was to find ONE person to grow with our boys, providing them the undivided attention that they not only deserve, but absolutely require in order to gain weight to stay healthy and strong: to be held (not placed in a swing all day), massaged, and loved the way any mother would. Because SeekingSitters took so much time with me: answering at least a million questions through NUMEROUS conversations (coming for a visit as well), they were able to find us ANOTHER new addition to our family through her service. The perfect nanny! Days before "The Big Day", when she walked through the door to meet us, I felt that "warm" feeling immediately. She took notes, held the boys every chance she got and stayed for dinner. I cried because she kissed the boys "goodbye". I LOVE HER and cannot wait until she officially starts! SeekingSitters has provided my husband and I with the peace of mind, family/work/life BALANCE and a talented professional to care for our babies for years to come. - DOES IT GET ANY BETTER???? Because of this, I feel a duty to share SeekingSitters Orlando's the true compassion for parents and their children. I will continue to share this great information with other Mothers that are in the same position. Thank you! I love you! Tina
Tina C.,Lake Mary
THANK YOU!!! All I can say is, what a great night for myself but AND for my son as well. Not only was this my first time using SeekingSitters in Orlando, but this was my son's first time with a babysitter (non-family member). Miss Jordan was just great! She called ahead of time to see if there was anything special to request or any special needs (different toys of sorts). She arrived - perfect timing (earlier), knowing it was my son's first time with a sitter and that turning to SeekingSitters for childcare. I'm positive SeekingSitters advised her of my apprehension vs the need for "Mommy Time". Surprisingly, I was more then relaxed walking out the door. NO WORRIES! My husband and I finally know who to call if we need a sitter again. As for our son, he's been talking about Jordan all day (he loves her and keeps asking when he will see his sitter again. Well Miss Jordan, I just want to say thank you again for your time and making sure that when we came back home, our little man was fast asleep in bed. I hope we will see you again real soon. Greatest first time for us ever!!!!! Love, Samantha, Christopher, and CJ M.
Samantha,Orlando
My husband and I were VERY NERVOUS about this whole "Babysitting Solution" and after Jordan arrived, before we left the parking lot, we said a little prayer! It is really nerve wracking to have a Complete Stranger take care of the Blessings God has given you. When we returned home, our children were sleeping and EVERYTHING WAS IN PLACE! LOL. Then the very next day, my husband and I had another engagement to attend. Without ANY HESITATION, we asked Jordan to come back! She is a Great New Asset to the Family. The only downside: Our children won't STOP asking for us to o out so that Jordan can come back to play with them...LOL ...Oh Well guess its a Good thing! My kids Adore her! We adore the service!
Fiori,Orlando
(Feedback from 4 separate members about Adrianna) ~*~*~*~*~*~*~*~*~*~*~*~ Adrianna has such a sweet personality and she's just great with children. We're very happy with her. ~*~*~*~*~*~*~*~*~*~ Adrianna is wonderful with the children. I love that she's so much fun for them... They feel like they're getting "a treat" when she arrives :o) ~*~*~*~*~*~*~*~*~*~*~*~ Adrianna Is absolutly amazing! She immediately had a great raport with our children and they gave us wonderful feedback as they wish to use her again. Again, You're doing an amazing job matching us with the perfect sitters. One day, you'll have an airplane in your driveway!!! I promise... that, or Godiva chocate. Which ever you prefer (hoping chocolate) :O)
4 Families,Orlando North
The babysitting last night was awesome. Amy got to the house first and was very responsive to all of our kids and our directions/instructions. Then, Jordan came to help (and one son fell in LOVE with her ). The night went fantastic! All instructions were followed, kids were in bed, the baby was on schedule. We couldn't be happier. Thank you again and thank you for SeekingSitters! We will definitely be working with you the next time we come! Sincerely Cherry and Jim R.
Cherry & Jim R.,Visiting from Lubbock
Thank you so much for the service you are providing through SeekingSitters. The babysitters you have matched with our family have been knowledgeable, personable, FUN and very responsible. I love the dependability of your service and the professionalism that comes across in everything that I've experienced.Thank you for providing a valuable service to our family!-Penny S.
Penny S.,Orlando
I have been meaning to send you a message to thank you for sitting for Addie 2 weeks ago. She enjoyed playing with her SO MUCH! I just want you to know that we really appreciate your kindness and caring for Addie and sending us photos throughout the night. We've never felt safer.She of course asked for you THE MOMENT she woke up. She was excited about the toys you left for her and loved the balloon animal! When we returned home, she showed everyone her tattoo! Thanks again, Stephanie L.
Stephanie L.,Visiting Member
I absolutely LOVE LOVE LOVE SeekingSitters (Orlando)! We have used the service several times and could not be happier! We have had the same sitter each time (that is because we request her....she is AMAZING so I am leaving out her name because I am being selfish and don't want anyone else to take her :-P). We were a very nervous when we were looking for a babysitting service because our daughter was only 9 months old at the time. After speaking with 4 different companies we were sold instantly on SeekingSitters! They were so friendly and comforting. The owner answered every question we had!! I highly recommend SeekingSitters (Orlando) to EVERYONE!!
Nikki B.,Downtown Orlando
I wanted to let you know that one of our members, Brianne M., used your location when she was in Orlando for a conference in July. Brianne called me this morning about another matter but wanted to share the positive experience she had withthe Orlandolocation. Brianne wanted to take her children to Disney World but was a little apprehensive in doing so as her husband would not be able to go. Brianne did not know how she was going to manage her two young children and still have a great time at Disney. When she first signed up for membership at my location, she remembered my mentioning that she could use our services at any other SeekingSitters location. Briannewanted me to share with you that the sitter you provided accompanied them to Disney World and knewthe parklike the back of her hand. She saved them a lot of time and even had a pass where they did not have to wait in the long lines. Brianne's daughter wanted to see all the princesses and your sitter knew exactly where they all were. I wanted to pass on a big thank you from Brianne and also from myself. -SeekingSitters Jacksonville-East Owner
Brianne M,Visiting Orlando from Jacksonville, FL
I haven't had a chance to thank you again for Christie!! She is the most amazing person (not just a babysitter) EVER!! We absolutely love love love her!!! I couldn't imagine our lives without her now!! The feeling of security means so much. AndChristie's connection with my son is remarkable. Thank you so much for trying so hard, (duediligence) to find our family thePERFECT MATCH!!!! I know I wasn't the easiest to match but our personalities are so similar. You knew exactly who I was looking for (as you waiting patiently for Christi to arrive toOrlando Florida.Most importantly,you never made me feel likeone of those"can't cut the cord" moms! XOXOXOXOXO
Elizabeth M.,Orlando
You are so helpful and wonderful and provide our family with the best sitters. I can't wait to meet our new sitter in person in 2 weeks when we have the honor to have her babysit our children. I've no doubt they're going to love her energy, humor and personality.
Keith F.,Orlando
Christie is the most wonderful person ever!! We have never had a babysitter for our 11 and 5 yr old, so we are really picky!!! She walked through he door and instantly connected to our kids!!! She put us (me) at ease immediately when I saw her with our kids!! I couldn't have asked for a better and more qualified new family addition!!! Thank you so much Christie for being who you are!!! Can't wait to have you back!! xoxox The Mason Zoo!!!! ***************************Personal message from Mel: Christiie... You make SeekingSitters Orlando SHINE
E. Mason,Orlando
Irecently became a member of Seekingsitters

out of necessity

.
I'm a single mom and had a very importantmeeting near Ft. Laud. My mother, who always babysits, was suddenly out of town visiting a very dear, very sick friend. I had less than 24 hours to find a babysitter and I knew of NO ONE! Thank goodness I noticed the SeekingSitters truck in Maitland.
Long story short, I just returned home a very long day. It began at 6:30 a.m. (8:45am Ft. Lauderdale flight). The meeting was to end at 6:00 pm.so I scheduled my return flight accordingly (8:20 pm). The meeting ran over so I missed my return flight and had to wait 3 hours for the next. I was able to call SeekingSittersto advise the sitter. I knew my children were fine, I was merely concerned about the babysitterknowingshehad class early the next morning.
* Coming home from such a long day to a clean playroom and living room, dinner dishes out of the sink - friendship pins and art work on the kitchen table: PRICELESS!!!!! And all I had to do was sign a time sheet.


It's 2:50 am and I'm writing a testimonial

. That speaks volumes.
I'm telling all of my friends

... "We're going out!!!!!"
Lisa Mahoney,Altamonte Springs, FL
Amie is wonderful! She cares and does so much for my family. On certain days, she arrives early in the morning, gets the boys ready, and takes them to school so I can make it to my early morning meetings on time. Later, she picks them up from school, gives them snack, helps with homework, engages them with activities and, if needed, helps with dinner and bathes them (if I am late) so when I arrive home after a stressful day, I can relax... happily!
Joy ,Orlando
I can't say enough! My kids had a ball with Amie and had nothing but great things to say about their time together. They played with dolls, did arts and crafts of all types, had dinner, etc... Amie had a lot to condend with. She babysat at my mother's home while I was out of town. Eh hem...My mother's home looks like a 3 thousand sq ft Chotchsky (Yiddish for "lots of STUFF) store :o) There are figurines and delicate pieces EVERYWHERE, yet Amie was able to maintain order while engaging my two children (nothing was broken, although we totally expected the little one to go nuts). I will use Cami again and again ... Needless to say, I highly recommend her! But not on the days that I need her! Hee Hee :o)
Melissa,Orlando
Amie blew us away. Her willingness to take on last minute sitting event, taking care of my son when I was unable...and taking care of me! Thank you for recommending her to us.
Tammy A.,Orlando
We had a fantastic experience with SeekingSitters. This was the first time we used a sitting service and we were blown away by the professionalism of the agency and the sitter herself. Emily called ahead of time introduced herself, she arrived promptly and was warm to our entire family. She made an instant connection with our three-year-old and gave us a the peace of mind that we needed to enjoy our evening out. We love SeekingSitters!! Love, Kelly
Kelly G.,Orlando-North
I called the owner Sat. morning to get a sitter that night for my friend's son (visiting). Within a matter of a 5 or 6 hours (rush) she was at my house. She had a bag filled with toys ready for play. Romeo was asleep in his carseat. She completely took over. We felt so comfortable that we just left for our night out. I stayed out but my when my friend got home, she told me that Romeo was asleep in the guest room, surrounded by pillows- and she even placed pillows on the floor. The next morning, (ug) we noticed the house! That was awesome to wake up to after a girl's night out! She left Romeo an LED spinner that he played with for HOURS the next day. Thanks!
C. Gammichia,Orlando